"I am committed to moving Jeffersonville in a positive direction for generations to come." Bill Burns
ABOUT BILL
Bill Burns' roots are well established in Southern Indiana. Bill has called Jeffersonville home his entire life. His entrepreneurial spirit began at the humble age of eight selling golf balls in his backyard at the Jeffersonville Elks Golf Course. Early in his career, he owned and operated the reputable Bill's Lawn Care / Graham Nurseries. In the early 2000s, Bill sold the lawn care business to focus on real estate. Currently the owner/broker of RE/MAX FIRST, Bill provides employment and services to thousands in the community. His reputation as a business owner is one of honesty, integrity and fairness.
Bill's pride in Jeffersonville is exemplary in his commitment to serving the community. His passion for giving back to the community has spanned throughout his adult life and most passionately in the last 15 years.  Most recently, he has served as the President of the Jeffersonville Parks Authority where he led the campaign to "Save the Fieldhouse" and the newly announced Chapel Lake Park project. He holds volunteer leadership positions with the GCCS Educational Foundation, Rauch Industries, and River Heritage Conservative. He is also an active volunteer for the Salvation Army, Center for Lay Ministries, and several others.  Supporting the community is important to Bill.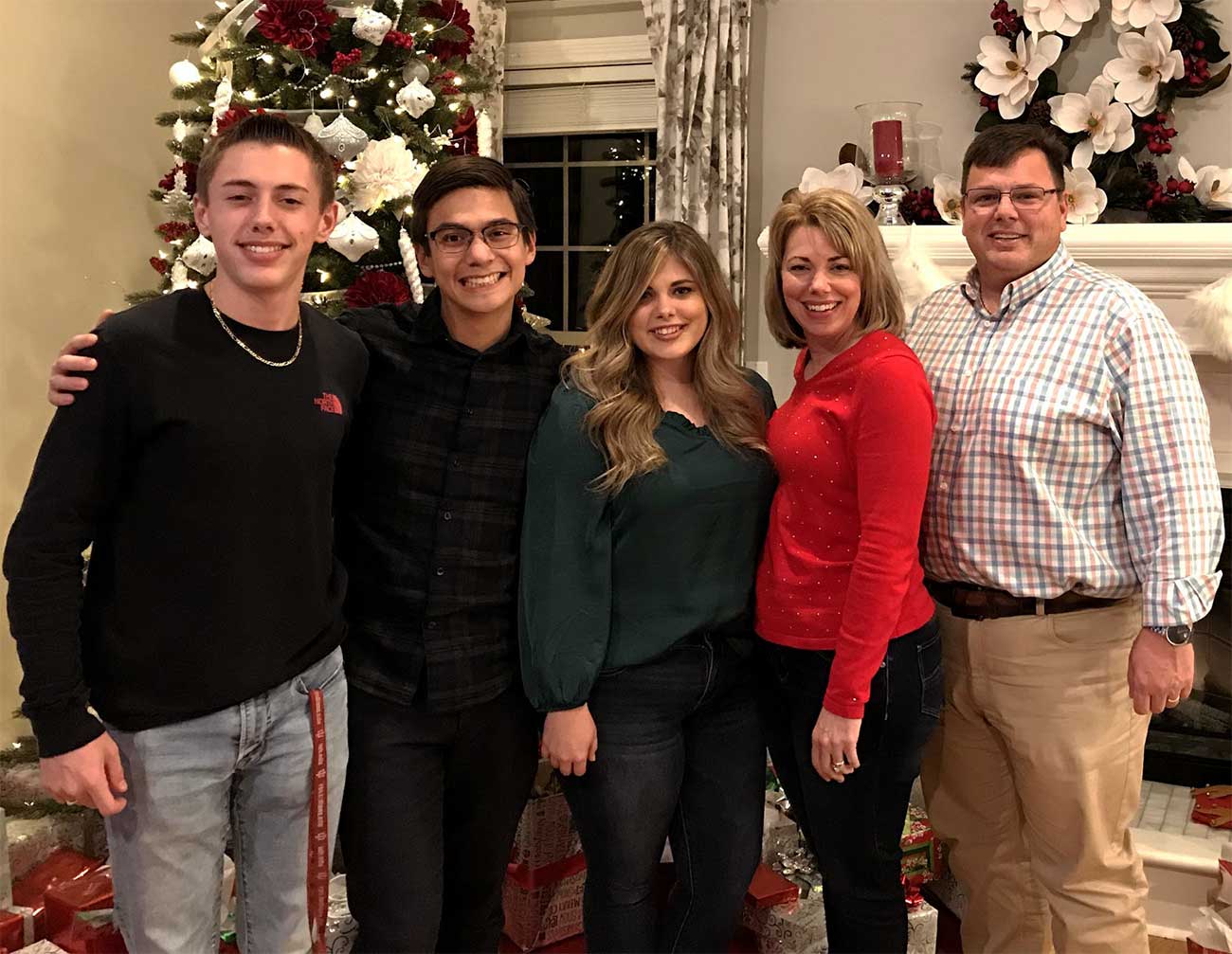 Bill Burns with his wife Angie, Daughter and Son-In-Law Sophia & Abe, and Son Leo
Bill and his wife Angie have been married 25 years and hold high regard to strong family values.  They have two children, Sophia (22) a 2014 graduate of Jeffersonville High School and Leo (17) a junior at Jeffersonville High School.  Their dog Lizzy is also a very special member of the family. The family is active at Southeast Christian Church of Southern Indiana. You will see Bill's family attending and participating at local events throughout the community.  Supporting the people of Jeffersonville and their interests is a priority. By this example, Bill hopes to encourage others to take advantage of what Jeffersonville has to offer.
Jeffersonville City Council - District 2